In filmmaking, having the right gear at your disposal can elevate your craft to new heights. Tilta introduces a range of innovative accessories designed to enhance functionality and convenience in your filmmaking endeavors. Let's explore these three useful new products for your workflow.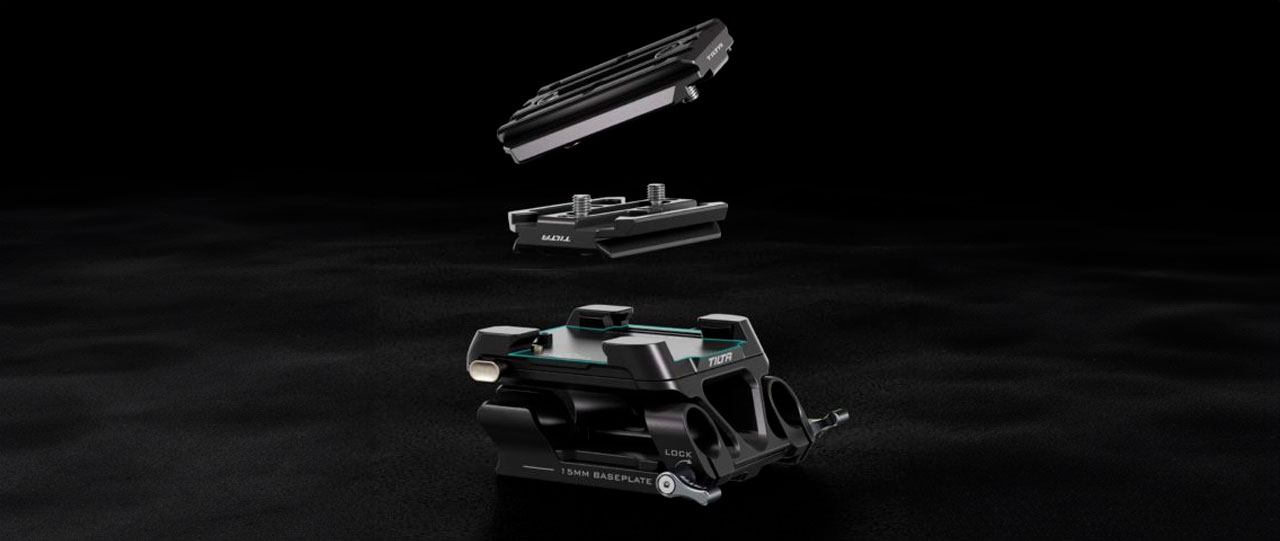 The 15mm LWS Arca Manfrotto Dual Baseplate is a must-have for filmmakers seeking seamless compatibility between Manfrotto and Arca connection types. This multi-functional baseplate serves as a rock-solid foundation for your camera system, facilitating the expansion of your rig by mounting rod-based accessories such as follow focus motors and matte boxes.
What sets this dual baseplate apart is its intelligent design. Featuring an Arca Receiver based on DJI's standard, it effortlessly enables smooth transitions between a Ronin S Series Gimbal and the baseplate. Additionally, the Manfrotto Receiver showcases an innovative "Snap In" design, ensuring rapid and secure attachment — important for fast-paced shooting scenarios like reality shows or documentaries. Whether it's on a tripod or handheld support system like the Tilta Float Handheld Support System, this baseplate guarantees swift and hassle-free transitions.
Available as a baseplate only or a kit that also includes an Arca/Manfrotto Quick Release Plate. Please note that compatibility with third-party ARCA and Manfrotto Quick Release Plates may vary. With native compatibility with Tilta Standard Dovetails and versatile mounting options through 1/4″-20 and 3/8″-16 threads, this baseplate unlocks a world of creative possibilities.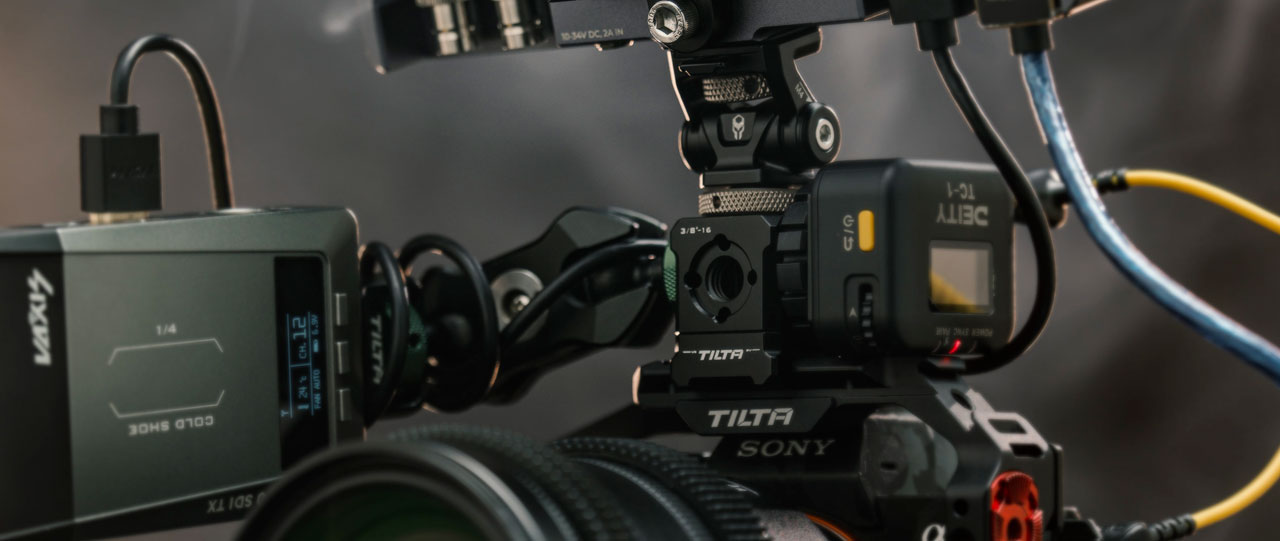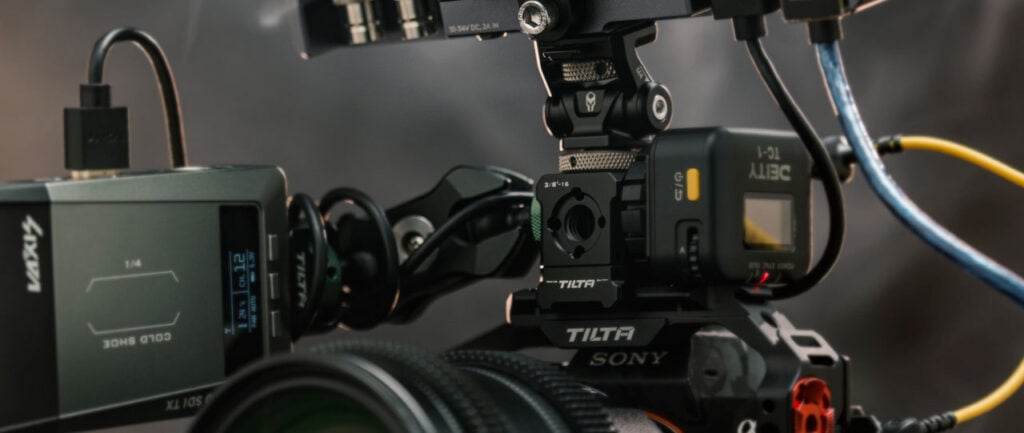 Introducing the Tilta Multi-Functional NATO Mounting Bracket, a compact accessory mounting component that delivers unrivaled versatility. Despite its small size, this mounting bracket is designed to accommodate a wide range of accessories, empowering you with expanded creative options.
Equipped with three Cold Shoe Receivers and 1/4″-20 and 3/8″-16 threads with locating pins, this bracket provides a flexible platform for securely mounting various accessories. The one-way mounting design of the Cold Shoe Receivers ensures rock-solid connections, minimizing the risk of accidental disconnections during intensive shoots.
With its NATO Connection, attaching and adjusting the Mounting Bracket is a breeze. Simply lock it in place on integrated NATO Rails found on most Tilta camera cages or opt for external NATO Rail Attachments to further enhance compatibility. Crafted from lightweight yet durable aluminum alloy, this accessory weighs a mere 53g while supporting an impressive payload of up to 4.4lbs.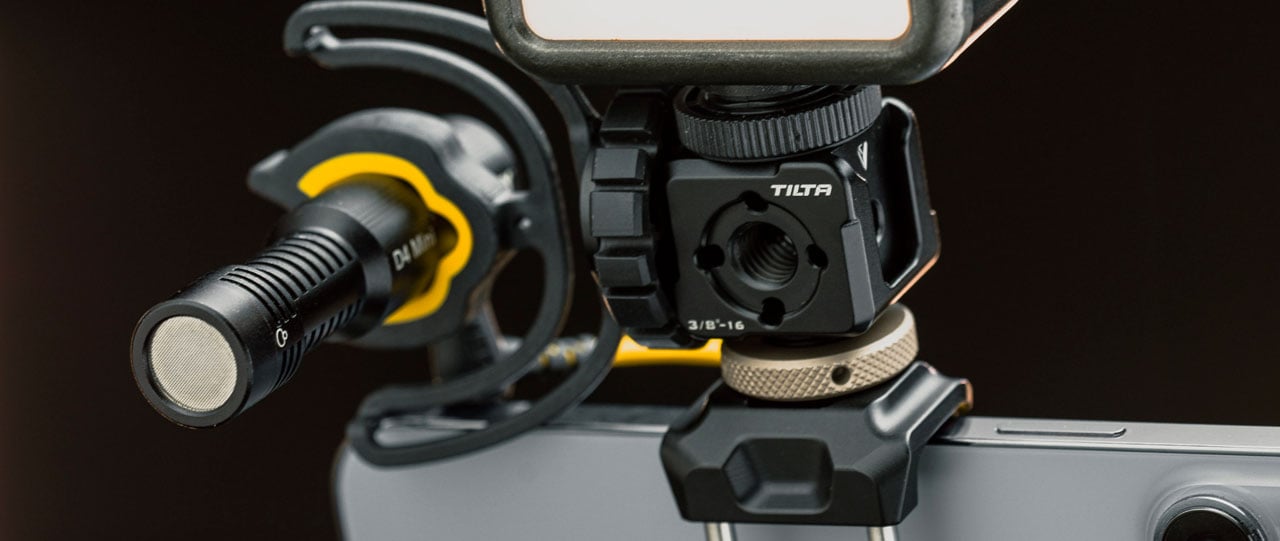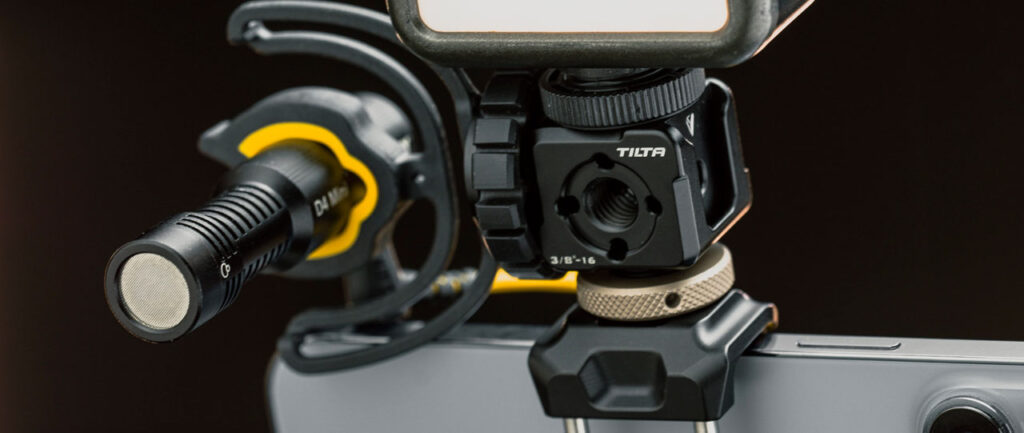 Meet the Tilta Multi-Functional Cold Shoe Mounting Bracket—a compact accessory mounting solution boasting unparalleled versatility. Don't be deceived by its small stature; this bracket is packed with features designed to enhance your shooting experience.
Featuring multiple Cold Shoe Receivers and 1/4″-20 and 3/8″-16 threads with locating pins, this bracket offers flexible mounting options for a wide array of accessories. The one-way mounting mechanism ensures a secure connection, safeguarding against accidental disconnections during demanding shoots.
Equipped with a Cold Shoe Connection and a 1/4″-20 thread on the bottom, this bracket easily attaches to most Tilta camera cages or rigs. Weighing a mere 39g and crafted from sturdy aluminum alloy, it strikes the perfect balance between lightweight construction and robust performance, supporting a payload of up to 4.4lbs.
Upgrade Your Gear. Elevate Your Filmmaking.
The incorporation of these Tilta accessories into your filmmaking arsenal opens up a world of possibilities. Seamlessly switch between support systems with the 15mm LWS Arca Manfrotto Dual Baseplate, while the Multi-Functional NATO Mounting Bracket and Cold Shoe Mounting Bracket provide compact yet powerful solutions for mounting various accessories with ease.
Embrace the convenience, reliability, and versatility that these Tilta accessories bring to your filmmaking journey. The Tilta Accessory Market brings together universally compatible and affordable accessories for filmmakers. Elevate your gear setup, explore new creative avenues, and capture breathtaking footage that leaves a lasting impression. Save 10% on pre-order until August 17th.
Shop New Accessories
Related News