Introducing the Tilta Pro Articulating Arm and Micro Articulating Arm – two new accessories that build upon the success and positive feedback received for the popular Tilta Mini Articulating Arm. These new additions to the Tilta Gear Lab lineup offer even greater versatility and functionality, catering to the needs of professional filmmakers, photographers, and content creators.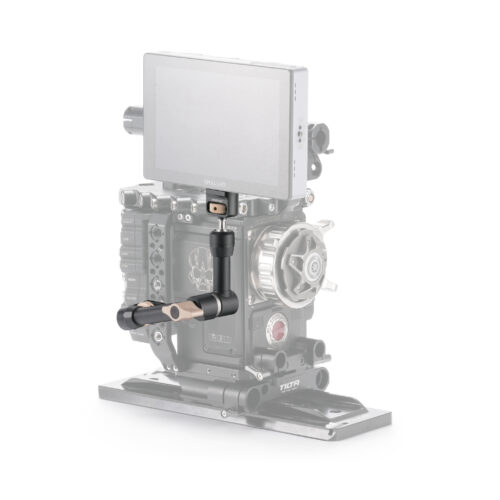 Based on customer feedback and industry demands, Tilta has developed the Pro Articulating Arm, which takes the capabilities of the Mini Articulating Arm to the next level. With its impressive maximum payload capacity of 11lbs, weighing in at just 11oz, the Pro Articulating Arm enables users to confidently mount a wide range of accessories such as external monitors, wireless video transmitters, electronic viewfinders, and more onto their camera cages. The textured ball heads provide excellent anti-twist support, ensuring stability during intense shooting scenarios. Equipped with quick locking functionality via a single tie-down screw, this arm allows for swift repositioning of accessories while maintaining secure and synchronized locking of all axes. Available in two versions, with 1/4″-20 with Locating Points or NATO Receivers.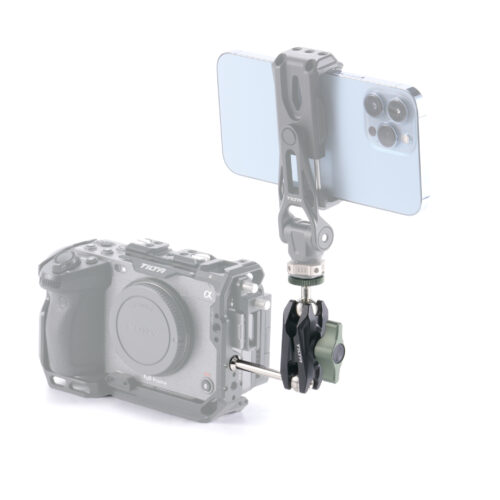 The Tilta Micro Articulating Arm offers a lightweight and durable option for mounting various accessories to camera rigs. Weighing a mere 92g/3.24oz, this arm doesn't compromise on strength or reliability. Its aluminum and stainless steel construction guarantees long-lasting performance, while the universal 1/4″-20 to 1/4″-20 design ensures compatibility with a wide range of standard accessories. The adjustable design allows users to easily secure accessories in their desired positions, giving them flexibility and control over their setup. Whether you need to mount external monitors, electronic viewfinders, on-camera lights, microphones, or other additional accessories, the Micro Articulating Arm provides a compact and reliable solution.
Both the Tilta Pro Articulating Arm and Tilta Micro Articulating Arm exemplify Tilta Gear Lab's commitment to delivering high-quality and innovative accessories for camera systems. These new additions expand the options available to filmmakers and photographers for mounting accessories to their camera rig.
Created for both the seasoned professional or the passionate enthusiast, these Tilta articulating arms are valuable companions in your creative journey, offering enhanced flexibility, stability, and ease of use. Save 10% on pre-orders until October 16th.
Shop Tilta Articulating Arms
Related News