TILTA HYDRA MINI ARM - REVIEW - Highway to Hollywood
Introduction
The Hydra Arm Mini is a new portable camera crane arm. It aims to redefine the ability to capture shots that haven't been available before at this price point, portability, or feature set. As one of the best camera equipment reviewers on YouTube and online, Bestboy Adam has previously reviewed the Hydra Alien and other Tilta products. His insight and modifications have been widely discussed in our office, on sets around the world, and online amongst filmmakers of all levels. With hands-on experience using both pre-release and final versions of the Hydra Arm Mini, Adam has shared his initial video review of the unit, providing valuable insights and knowledge that will benefit the filmmaking community.
First Impression
Starting with the history of camera crane cars and their use in cinema, Adam establishes how they've been used to capture compelling footage in cinema and television. Before Hydra Arm Mini, capturing this kind of footage was only possible using a purpose-built car and crane system that was too cost prohibitive for many types of productions.
Bestboy Adam gives his first impressions of the Hydra Arm Mini, highlighting its affordability and professional quality results. He mentions that the equipment is easy to use and set up for filmmakers who are technically proficient and familiar with camera rigging. Comparing the compromises between the existing larger crane systems and the Hydra Arm Mini, Adam details the gimbals, cameras, lenses and gear he think will work well in the 10kg / 22lb max. payload weight.
The video provides a detailed overview of what's included in the box, including the suction cups, car rigging, panorama module, tilt module, straps, arm, battery, and controller setup. Bestboy Adam also shows the Z-axis stabilizer and provides tips on how to use it. He provides some tips and tricks for building Hydra Arm Mini that aren't featured in our set up guide video.
Safety
Bestboy Adam places a strong emphasis on the importance of safety when utilizing the Hydra Mini Arm in his latest video. He provides detailed instructions on how to properly rig the equipment to a vehicle, ensuring secure and stable installation. Additionally, he offers valuable insights on the proper handling and control of the arm during use. He offers a comprehensive overview of the various considerations and modifications that may be required for a car, as well as the general legal guidelines that must be adhered to when utilizing this specialized equipment. Adam's informative and detailed approach serves to educate viewers on the safe and responsible use of the Hydra Mini Arm.
Footage and Final Conclusion
To wrap up the video, Bestboy Adam showcases the capabilities of the Hydra Mini Arm through footage captured in various conditions and angles.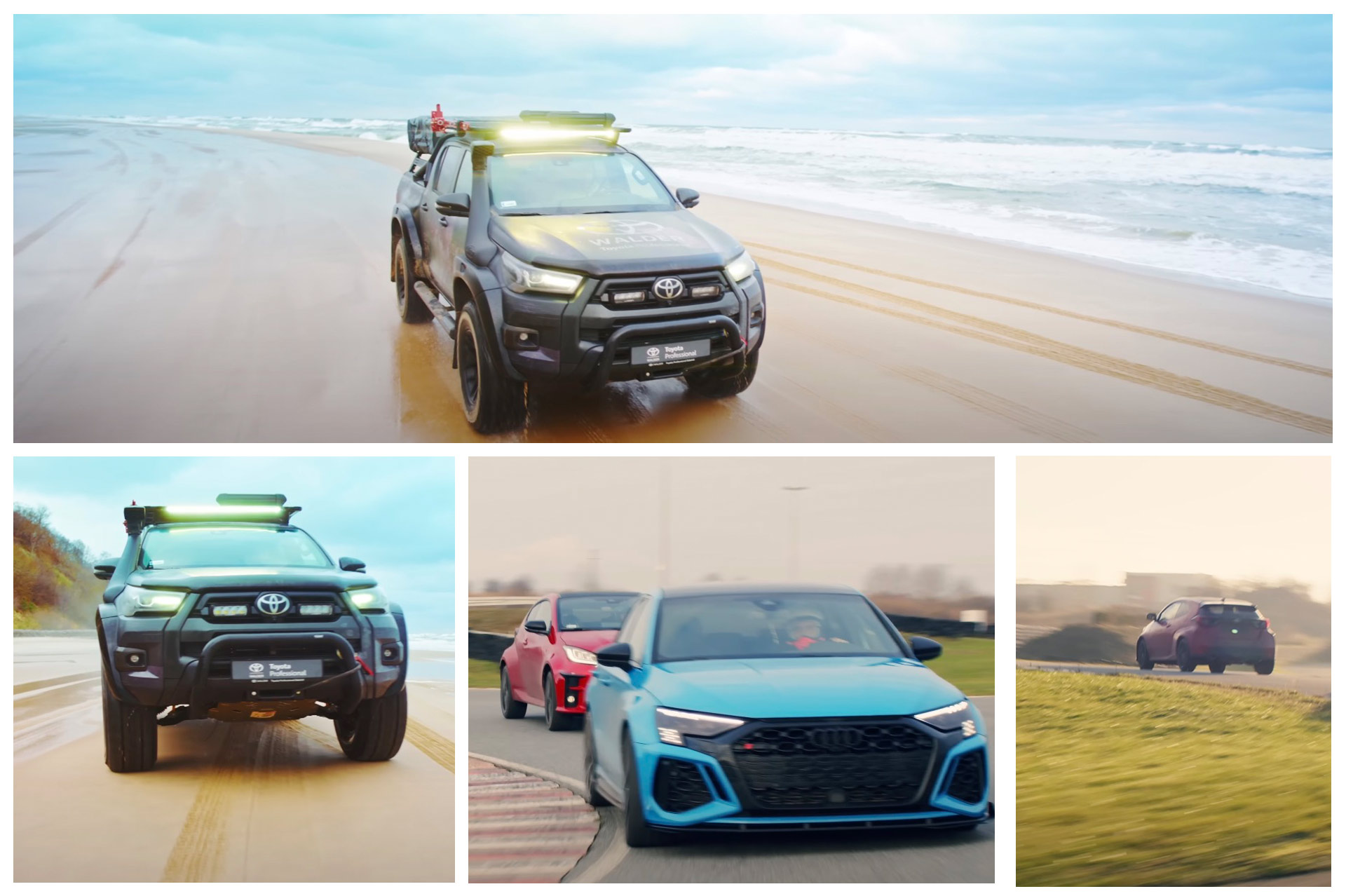 He acknowledges that the arm may not be suitable for all filmmakers, as it requires a certain level of technical expertise and passion for the craft. However, he expresses excitement about the potential for the arm to open up new possibilities for technically-minded filmmakers who may have previously been limited in their ability to capture footage of this nature.
Bestboy Adam ends the video hinting at the possibility of more in-depth coverage in a future video. Leave him a comment on his video to let him know what you'd like to see in Part 2, and follow him on YouTube, Facebook, and Instagram.
Related Products
Related News