Before your payment has been processed, there are two ways to cancel your Tilta pre-order.
If you created an account with our website when you ordered, you can cancel your order by visiting the Pre-Orders section in My Account.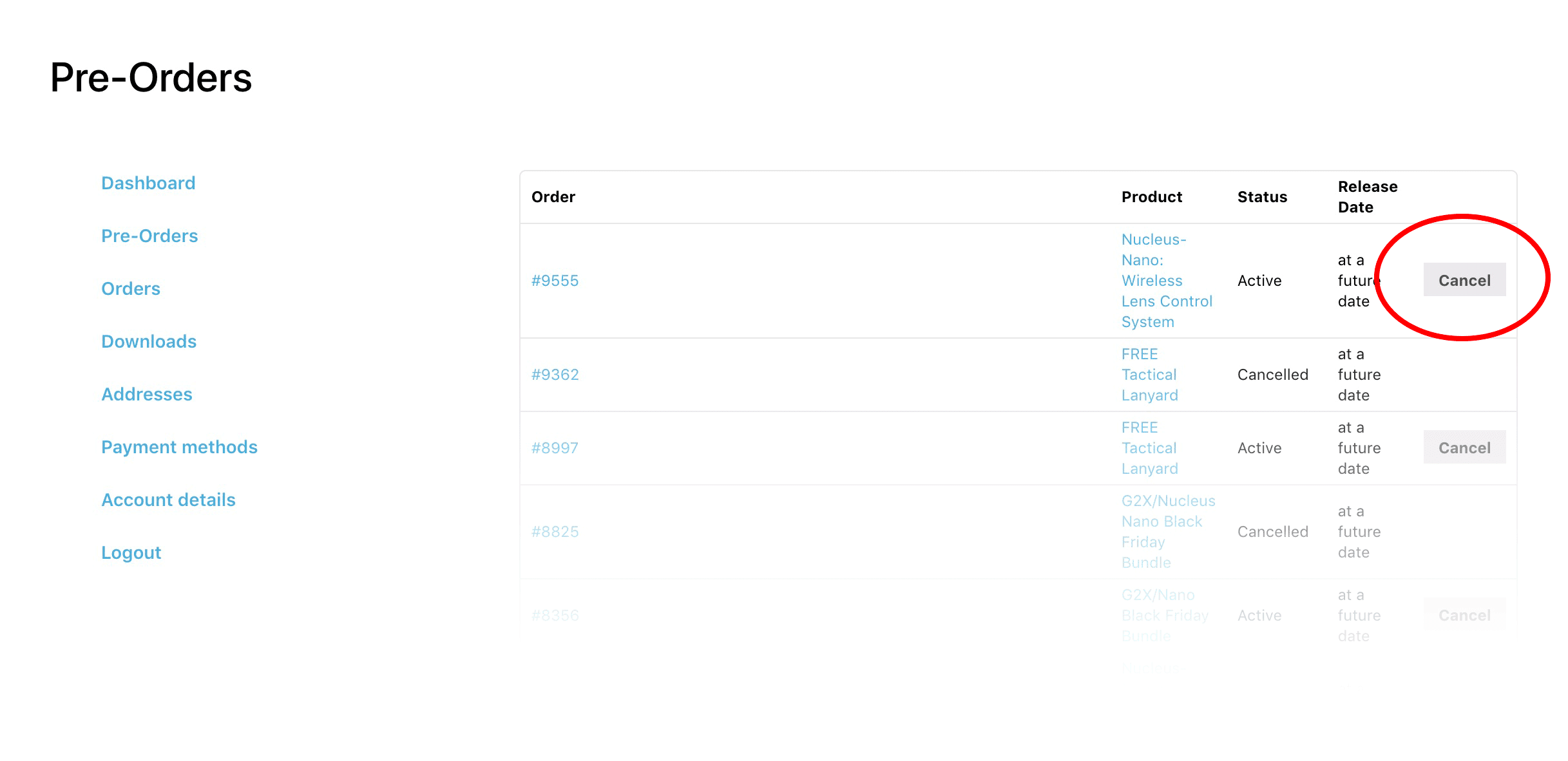 Click Cancel next to your Pre-Order and you're done.
Alternatively, if you didn't create an account at checkout, you can contact us and we will take care of it for you.