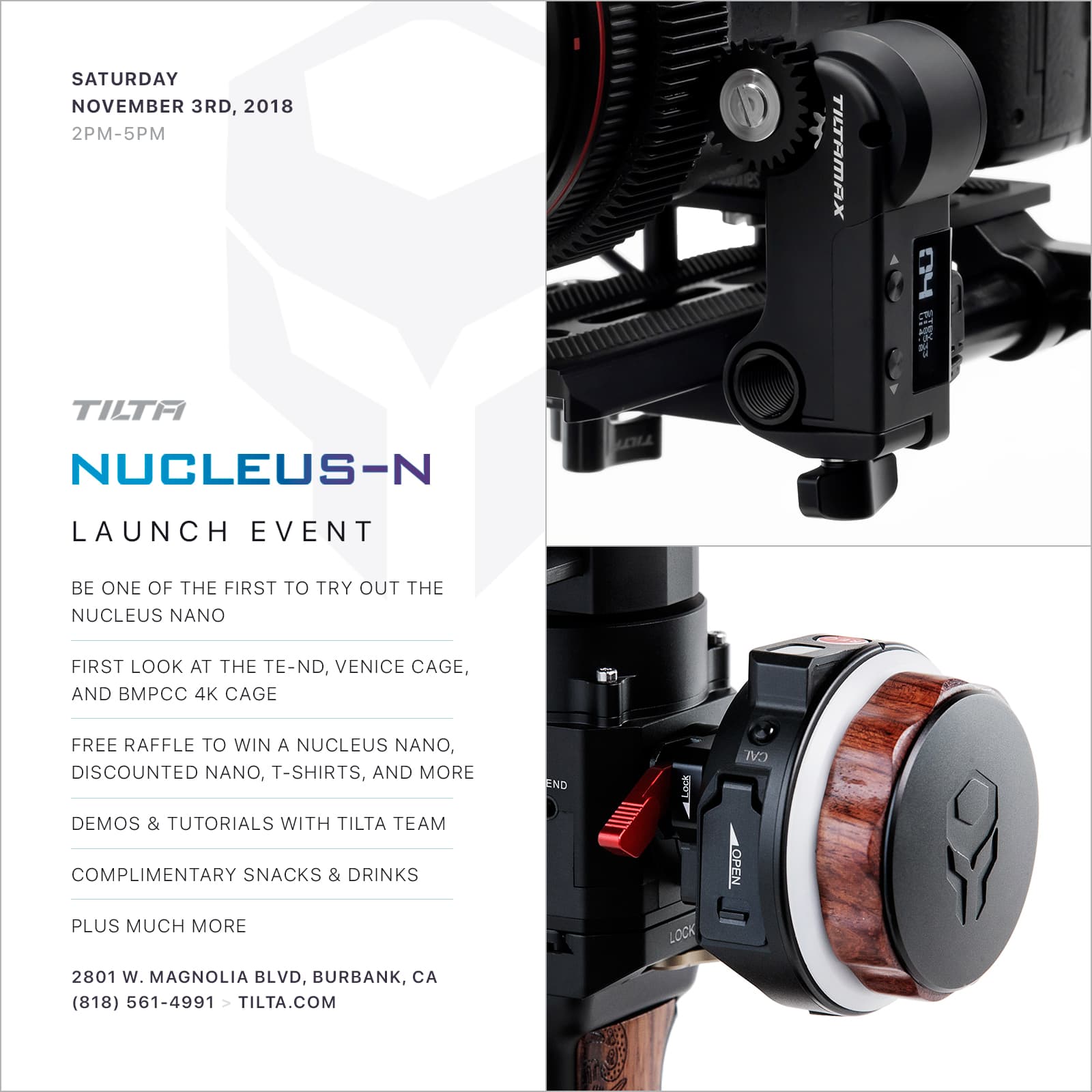 Update 11/1: Pre-order the Nucleus Nano on our website.
The Nucleus Nano launches on Thursday November 1st and join us for a special launch event on Saturday November 3rd, 2018 at our Burbank Showroom. Be one of the first to try the Nucleus Nano and take a first look at the TE-ND, Sony Venice cage, and BMPCC 4K cage.
Win a free Nano and other prizes in our free raffle, enjoy complimentary snacks & drinks, demos & tutorials, and much more.
The event is located at 2801 W. Magnolia Blvd., Burbank, CA 91505 (map). Street parking is available.
RSVP on Eventbrite or Facebook.
Related News